Psychiatric Social Worker
Queens, New York
Social Services
Job ID R009500
Overview
Provides direct psychosocial services to mentally ill patients in the community who are experiencing psychosocial difficulties. Provides linkage, coordination with, referral to and follow-up with appropriate ongoing service providers. Provides information and consultation to other community agencies and other disciplines, including other services of the Agency. Assists in the overall functioning of the Program. Works under general supervision.
Responsibilities
• Responsible for screening telephone referrals. • Performs psychosocial evaluation and assessment of mental health service needs of identified patients and their families through professional knowledge, skills of observation and interviewing. • Develops and implements short-term service plans for patients, in conjunction with other members of the Program. • Provides counseling, care management and appropriate referrals for long term and supplemental treatment. • Prepares case histories and prepares and maintains case records, in accordance with the Program record-keeping mechanism. • Encourages resistant clients to accept mental health services through interventions with clients and/or family members and friends concerned with the client's welfare. • Participates in interdisciplinary team meetings and case conferences of the Program. • Provides referral and provision of information to appropriate long-term mental health services and social services and social services providers, or long-term residential facilities. • Coordinates and follows up on linkages made between clients and other service agencies and mental health providers to ensure continuity of care. • Liaison with, and consultation to, community agencies. • Provides outreach services as part of the Program to mentally ill individuals in the community who are experiencing, or are at risk of, psychosocial difficulties and require mental health intervention in their home. • Serves as resource person to the program and other components of the Agency, when requested, pertaining to psychiatric nursing. • Participates with the team and other appropriate Agency staff in the development and implementation of an in-service training component. • Assists and collaborates with the Program Coordinator in the overall functioning of the service. • Assumes Program Coordinator's functions in his/her absence, as requested. • Participates in community programs and education, as requested. • Contributes to the formulation of clinical and administrative policies and procedures and the preparation of policy and procedure manuals, as required. • May provide clinical supervision for Mental Health Technician, graduate Social Worker students or junior staff Social Workers. • Monitors mental status of Senior Citizens accepted to the program. • Participates in special projects and performs other duties as assigned.
QualificationsLicenses and Certifications:
Current registration to practice as a Licensed Master Social Worker in New York State Required As determined by operational/regional needs, valid drivers license may be Required
Education:
Master's Degree In Social Work after successfully completing a prescribed course of study at a graduate school of Social Work accredited by the Council on Social Work Education and the Education Dept. and who is certified or licensed by the Education Dept to practice Social Work in New York State Required
Work Experience:
Minimum of one year experience as a Social Worker in a health care setting Required As determined by operational needs, bilingual skills may be Required
Compensation:
$63,800.00 - $79,800.00 Annual
About Us
VNS Health is one of the nation's largest nonprofit home and community-based health care organizations. Innovating in health care for more than 125 years, our commitment to health and well-being is what drives us—we help people live, age and heal where they feel most comfortable, in their own homes, connected to their family and community. On any given day, more than 10,000 VNS Health team members deliver compassionate care, unparalleled expertise and 24/7 solutions and resources to the more than 43,000 "neighbors" who look to us for care. Powered and informed by data analytics that are unmatched in the home and community-health industry, VNS Health offers a full range of health care services, solutions and health plans designed to simplify the health care experience and meet the diverse and complex needs of the communities and people we serve in New York and beyond.
Explore this Location
Get an idea of what your daily routine around the office would be like
Explore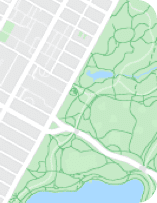 Organizational Structure
At VNS Health, we drive and support a culture of innovation by providing team members with the tools and resources to explore innovative ideas on their own. In addition to being a healthcare services organization, we are on the… [more]
Learn More