Senior Transitional Care Assistant
Manhattan, New York
Social Services
Job ID R009538
Overview
Facilitates patient transitions through the health care system by providing information and promoting linkage between patient and healthcare providers. Functions as navigator, patient educator, advocate, and patient empowerment facilitator. Provides information and guidance to the patient and/or caregiver resulting in effective care transitions, improved self-management skills and knowledge, and enhanced communication between the patient and the healthcare team. Serves as the liaison between the patient and the healthcare delivery team. Also provides administrative and customer service support. Works under moderate supervision.
Responsibilities
• Receives the list of "hospitalized" or "service interrupted" patients and prioritizes to assess for follow-up needed/actions required. • Conducts "at the bedside" meeting with the patient and/or caregiver as requested; follows the patient during the post-discharge transitional phase, navigating patient care in conjunction to other provider care coordinators and members of the internal care team. Follows up to ensure that the patient is following the transitional care guidelines. • Understands and discusses the patient-defined healthcare and functional goals and anticipated post-discharge care needs to ensure a smooth transition home or to other level of care setting. • Reviews hospital Discharge Summary and Medication List with patient/caregivers and assures that transitional care processes are implemented. Escalates medication reconciliation to Nurse Practitioner, as needed. • Provides care management for assigned patients from assessment to discharge. Works closely with the Care team to monitor and track patient progress. Prepares detailed, accurate and timely documentation. Facilitates periodic case record reviews and case conferences with the Care team for assigned patients. Reviews new cases for completeness of documentation. • Establishes and promotes an ongoing collaborative relationship with direct caregivers, hospital administration, physicians, nurses, discharge planners, case managers, social workers, unit clerks, homecare agencies and other facility personnel. • Documents patient care in both the electronic record and the excel log. • Notifies the appropriate hospital or physician staff when patient is having difficulty following the transitional care program; helps to identify and remove barriers to goal attainment, and assists with intervention as needed. • Follows up with patients and maintains expected timeframes as per workflow. • Participates in meetings with hospital customer as required. • Participates in special projects and performs other duties as assigned.
QualificationsLicenses and Certifications:
Valid driver's license or NYS Non-Driver photo ID card, may be required as determined by operational/regional needs.
Education:
Associate's Degree in Human Services or a related field or the equivalent work experience required Bachelor's Degree in a human services or related field preferred
Work Experience:
Minimum of two years of customer service experience in the medical field (i.e. hospital, long term care, home care, medical office) required Experience entering data, navigating and retrieving information through computer systems required Proficient computer skills in Microsoft office preferred Ability to adapt to change and work in a team based environment required Strong follow up skills required, as well as the ability to manage multiple priorities required Demonstrated ability to educate clients, conduct phone interviews/coaching, and coordinate services for multiple chronically ill patients required Bilingual skills may be required, as determined by operational needs. Must be organized and detail oriented.
Compensation:
$25.46 - $31.86 Hourly
About Us
VNS Health is one of the nation's largest nonprofit home and community-based health care organizations. Innovating in health care for more than 125 years, our commitment to health and well-being is what drives us—we help people live, age and heal where they feel most comfortable, in their own homes, connected to their family and community. On any given day, more than 10,000 VNS Health team members deliver compassionate care, unparalleled expertise and 24/7 solutions and resources to the more than 43,000 "neighbors" who look to us for care. Powered and informed by data analytics that are unmatched in the home and community-health industry, VNS Health offers a full range of health care services, solutions and health plans designed to simplify the health care experience and meet the diverse and complex needs of the communities and people we serve in New York and beyond.
Explore this Location
Get an idea of what your daily routine around the office would be like
Explore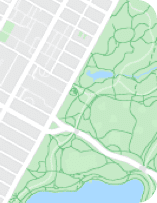 Organizational Structure
At VNS Health, we drive and support a culture of innovation by providing team members with the tools and resources to explore innovative ideas on their own. In addition to being a healthcare services organization, we are on the… [more]
Learn More