Senior Enrollment Assistant
Manhattan, New York
Enrollment
Job ID R009559
Overview
Initiates the referral and enrollment process for VNS health plan services to achieve desired enrollment goals. Performs outreach to assess eligibility and troubleshoot inquiries related to enrollment issues. Works under general supervision.
Responsibilities
• Provides consumers education on VNS Health plans benefits and eligibility requirements. Reviews and confirms potential enrollees eligibility; collaborates with New York Medicaid Choice (NYMC) in scheduling New York Independent Assessor (NYIA) assessments, including follow up to obtain CFEEC scheduled dates and outcomes as needed. • Offers assignment of Medicare assistance as needed. • Responds to inquiries regarding pre-enrollment issues, eligibility and program information to ensure service satisfaction. Works with our internal and external customers to ensure referrals are processed and followed up in a timely manner. • Participates in outreach to potential enrollees referred via our referral inbox and/or fax. Reviews their eligibility and transfers them to the appropriate program. Schedules the NYIA assessments follow up as needed to obtain NYIA scheduled assessment dates and outcomes as needed. • Processes daily submissions received internally for enrollment to Maximus via the portal. Maintains member record system with new employee enrollment documents. • Works collaboratively with various departments and vendors to ensure consumers are enrolled in a timely matter. • Ensures Auto (State mandatory) enrolled members are uploaded to Share Point for vendor assignment. • Prepares monthly enrollment report for new enrollees start of care authorizations and care manager assignment. • Assists in the monitoring and updating of our Health Commerce System case list. • Provides education on CDPAS process and requirements for members interested in receiving CDPAS services. • Provides outreach to new enrollees and current members and their PCPs to obtain new or recertification MD Orders for continued CDPAS services. • Maintains and documents actions taken in our CDPAS membership tracking database and upload completed CDPAS Acknowledgment forms and MD Orders. • Receives and processes daily Care Management (CM) and Utilization Management (UM) Activities request for vendor assignment. Creates activities for follow up as needed. • Schedules SCIC and assessment request received via Share Point for Select Health members. • Conducts daily outreach to potential enrollees to confirm acceptance of hours offered and completion of 3-way transfers calls with the potential enrollee and NYMC prior to the deadline. • Participates in special projects and performs other duties as assigned.
QualificationsEducation:
Associate's Degree in health, human services, other related discipline or the equivalent work experience required
Work Experience:
Minimum two years experience in customer service required Proficient interpersonal, organizational, strong attention to detail, analytical and writing skills required Knowledge of Medicaid eligibility requirements required Proficiency with personal computers, including MS Excel, Word and Outlook preferred Prior experience in Call Center setting preferred
Compensation:
$20.98 - $26.23 Hourly
About Us
VNS Health is one of the nation's largest nonprofit home and community-based health care organizations. Innovating in health care for more than 125 years, our commitment to health and well-being is what drives us—we help people live, age and heal where they feel most comfortable, in their own homes, connected to their family and community. On any given day, more than 10,000 VNS Health team members deliver compassionate care, unparalleled expertise and 24/7 solutions and resources to the more than 43,000 "neighbors" who look to us for care. Powered and informed by data analytics that are unmatched in the home and community-health industry, VNS Health offers a full range of health care services, solutions and health plans designed to simplify the health care experience and meet the diverse and complex needs of the communities and people we serve in New York and beyond.
Explore this Location
Get an idea of what your daily routine around the office would be like
Explore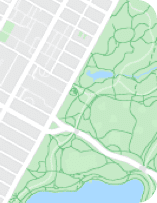 Organizational Structure
At VNS Health, we drive and support a culture of innovation by providing team members with the tools and resources to explore innovative ideas on their own. In addition to being a healthcare services organization, we are on the… [more]
Learn More