Registered Nurse, Home Care - Manhattan, NY
Manhattan, New York
Nurse
Job ID R009504
Overview
Provides high quality comprehensive nursing care to meet the needs of the patient/client and manages/coordinates the delivery of cost effective multidisciplinary health care services for a caseload of patients/clients consistent with VNS Health philosophy, policy, goals and objectives, and Standards of Nursing Practice. Works under moderate supervision.
Responsibilities
• Assesses the physical, social and psychological needs and environmental conditions of the patient/client through professional knowledge, skills of observation, interviewing, and physical examination to develop a plan of care.
• Understands, interprets, and implements reimbursement protocols; determines the billing source for patient/client care. Consults with management on complex/unique reimbursement cases.
• Acts as the coordinator of care for the multidisciplinary team by providing and managing the care needs of patients/clients which includes making/confirming referrals to other disciplines/community agencies and ordering supplies/services and ensuring they are delivered as needed.
• Documents content and process of all services provided in accordance with government regulations/requirements, and VNS Health policies, practices, and procedures, as well as NFP requirements as appropriate. Initiates and maintains written (including clinical and progress notes) and verbal communications with team members and management to assure optimal patient/client care.
• Participates in the orientation of selected staff through 'buddy system' field observation of staff and feedback to appropriate staff involved in orientation process.
• Participates in selected student programs by providing guidance, training and mentoring to students.
• Provides nursing care in accordance with VNS Health policies, practices, procedures and Standards of Nursing Practice, which may require standing, stooping, sitting, crouching, bending and stretching to deliver patient/client care.
• Transports and utilizes required medical equipment and other supplies using VNS Health designated/supplied carrying case weighing approximately 25 – 30 lbs. to and from patient/client homes/care facilities.
• Travels to patient/clients' homes and/or other facilities with varying environments (e.g., elevated buildings, walk-ups, care facilities, single/multiple family homes, presence of pets, etc.) using approved transportation options to deliver direct care to the patient/client.
• Follows work procedures in relation to established workflows.
• Maintains productivity sufficient to meet VNS Health goals.
• Assumes responsibility for personal professional growth through attendance at in-services, training, continued formal education and select journal readership.
• Performs other related duties and participates in special project, as assigned.
• Establishes, implements, and revises a plan of care with input from appropriate multidisciplinary health team members (i.e., physician, OT, PT, SW, SLP, family members, caregivers, HHAs, etc.) based on goals mutually acceptable to the patient and significant others. Ensures that services follow the plan of care by ongoing assessment, planning, coordination, counseling, teaching and supervision of the delivery of care to meet the needs of the patient.
• Oversees/supervises the care provided to the patient by Licensed Practical Nurses and Paraprofessionals through regular home visits in compliance with regulatory and VNS Health requirements. Assesses the patient's condition, monitors the effect of the care plans on the patient/family health status, informs physician and other team members of changes in the client's needs and updates the plan of treatment, as needed.
• Manages, plans, coordinates and executes the patient's safe discharge from service. Ensures that physician's orders, discharge summary and communication to team members, patient and family members adhere to VNS Health and regulatory requirements.
• Communicates and consults with patient's MD and follows-up on problematic situations affecting care such as abnormal clinical findings, medication discrepancies, or other factors that impact patient's ability to comply with the plan of care. Manages and coordinates all aspects of assigned caseload.
• Assists patients with activities of daily living, which may require positioning, moving, transferring and lifting patients of varying weights and physical conditions, with and without assistance and as appropriate, from family members and/or paraprofessionals.
• Participates in special projects and performs other duties as assigned.
Qualifications
Licenses and Certifications:
License and current registration to practice as a registered professional nurse in New York State required

Education:
Degree in Nursing from an approved program required

Work Experience:
Minimum of one year of experience in a medical/surgical environment required

Compensation:
$97,100.00 - $122,490.00 Annual
About Us
VNS Health is one of the nation's largest nonprofit home and community-based health care organizations. Innovating in health care for more than 125 years, our commitment to health and well-being is what drives us—we help people live, age and heal where they feel most comfortable, in their own homes, connected to their family and community. On any given day, more than 10,000 VNS Health team members deliver compassionate care, unparalleled expertise and 24/7 solutions and resources to the more than 43,000 "neighbors" who look to us for care. Powered and informed by data analytics that are unmatched in the home and community-health industry, VNS Health offers a full range of health care services, solutions and health plans designed to simplify the health care experience and meet the diverse and complex needs of the communities and people we serve in New York and beyond.
Explore this Location
Get an idea of what your daily routine around the office would be like
Explore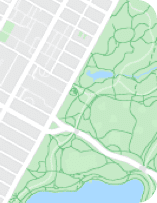 Organizational Structure
At VNS Health, we drive and support a culture of innovation by providing team members with the tools and resources to explore innovative ideas on their own. In addition to being a healthcare services organization, we are on the… [more]
Learn More