Licensed Practical Nurse- Personal Care- Manhattan- Full Time
Manhattan, New York
Nurse
Job ID R009312
Overview
Provides high quality nursing services (under the direction of a Registered Nurse) for patients in their homes, private duty settings, and special programs consistent with organizational philosophy, policies, and standards of care.
Responsibilities
• Implements the care by ongoing assessment, planning, coordination, counseling, teaching and supervision of patient self-care. • Provides patient care in accordance with New York State Education Law Section 6902 and with applicable VNS Health Personal Care Policies and Procedures. • Monitors the effect of the care plan on the patient/family health status. • Evaluates current care being provided and the need for revision of goals and approaches to patient care. • Initiates and maintains written and verbal communications which relates to patient care. Communicates patient status changes with the appropriate organizational personnel. • Utilizes appropriate forms to document services provided in a timely manner including, but not limited to, health teaching, health counseling & provision of supportive or restorative care; and changes in the nursing care plan or actions taken to implement the care plan. • Functions as an integral member of the interdisciplinary care. • Participates in patient care conferences and team meetings. • Attends regularly scheduled professional in services on relevant nursing/healthcare topics, trends, and information to enhance and maintain clinical competencies and performance. • Supports and participates in quality improvement and other activities that support the achievement of the team's goals. • Participates in special projects and performs other duties as assigned.
QualificationsLicenses and Certifications:
License and current registration to practice as an LPN in New York State required
Education:
High School Diploma or completion of LPN Program required
Work Experience:
Minimum of one year of work experience as an LPN required Experience distributing work assignment required Excellent customer service and organizational skills required Demonstrated strong problem-solving ability required Strong communication skills, including written and verbal required
Compensation:
$25.46 - $31.86 Hourly
About Us
VNS Health is one of the nation's largest nonprofit home and community-based health care organizations. Innovating in health care for more than 125 years, our commitment to health and well-being is what drives us—we help people live, age and heal where they feel most comfortable, in their own homes, connected to their family and community. On any given day, more than 10,000 VNS Health team members deliver compassionate care, unparalleled expertise and 24/7 solutions and resources to the more than 43,000 "neighbors" who look to us for care. Powered and informed by data analytics that are unmatched in the home and community-health industry, VNS Health offers a full range of health care services, solutions and health plans designed to simplify the health care experience and meet the diverse and complex needs of the communities and people we serve in New York and beyond.
Explore this Location
Get an idea of what your daily routine around the office would be like
Explore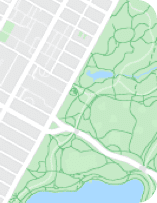 Organizational Structure
At VNS Health, we drive and support a culture of innovation by providing team members with the tools and resources to explore innovative ideas on their own. In addition to being a healthcare services organization, we are on the… [more]
Learn More