Hospice Team Manager, RN - Queens, NY
Manhattan, New York
Nurse
Job ID R009569
Overview
Manages, coordinates, facilitates and supports the members of the interdisciplinary team in provision of hospice care to patient/families of VNS Health Hospice Care Program, including After Hours. Ensures the implementation of clinical/quality improvement initiatives for hospice services in compliance with regulatory requirements. Demonstrates knowledge and commitment to excellence in clinical practice and customer service. Works under general direction.
Responsibilities
Ensures the use of an interdisciplinary approach to assess the medical, physical, social, emotional and spiritual needs of the patient. Ensures that support and direction to patient's families are provided in accordance with the patient's Interdisciplinary Plan of Care/Hospice Care mission, objectives, policies and procedures.
Participates in Hospice Team meetings, IDG management meetings, and serves on relevant committees for the purposes of information exchange, team collaboration, development of procedures and documentation tools, development of quality and training.
Ensures full regulatory compliance with Hospice Conditions of Participation and standards through review, monitoring and audit (ad hoc / regular) of files, processes and procedures.
Collaborates with Quality Improvement/Education in the development and implementation of quality improvement and educational activities to ensure professional practice standards are consistently met for each member of the team. Participates in the design, implementation, evaluation and modification of quality initiatives and educational plans.
Initiates, coordinates, performs and assists in the analysis of clinical, regulatory and fiscal practice. Assists leadership in achieving Hospice Care goals, objectives, and fiscal targets by providing support with compliance and/or innovation to achieve improvement.
Manages the day to day operations of the department, which includes effective caseload or visit management, achievement of productivity and revenue/expenditure targets for Hospice Care.
Completes all work assignments, which includes audits, reports and projects.
Performs all duties inherent in a managerial role. Ensures effective staff training, evaluates staff performance, provides input for the development of the department budget, and hires, promotes, and terminates staff and recommends salary actions as appropriate.
For daytime coverage only: • Facilitates and manages the interdisciplinary group for provision of an effective and comprehensive hospice services to patient/families of VNSNY Hospice Program.
For After Hours coverage only: • Develops, refines and implements guidelines and standards with Interdisciplinary Group (IDG) approach for after-hours operations. Monitors and ensures staff adherence to guidelines/standards.
Qualifications
Education
Bachelor's Degree in Nursing from an approved program accredited by the National League of Nursing or Health or Human Services field or the equivalent work experience required

Work Experience
Minimum three years of clinical nursing experience, preferably in a home care or hospice setting required
Effective oral, written and interpersonal communication skills required
Clinical management experience preferred
Knowledge of personal computer operations, including MS Office applications preferred

Licenses and Certifications
License and current registration to practice as a Registered Professional Nurse in New York State required
Compensation:
$98,200.00 - $130,800.00 Annual
About Us
VNS Health is one of the nation's largest nonprofit home and community-based health care organizations. Innovating in health care for more than 125 years, our commitment to health and well-being is what drives us—we help people live, age and heal where they feel most comfortable, in their own homes, connected to their family and community. On any given day, more than 10,000 VNS Health team members deliver compassionate care, unparalleled expertise and 24/7 solutions and resources to the more than 43,000 "neighbors" who look to us for care. Powered and informed by data analytics that are unmatched in the home and community-health industry, VNS Health offers a full range of health care services, solutions and health plans designed to simplify the health care experience and meet the diverse and complex needs of the communities and people we serve in New York and beyond.
Explore this Location
Get an idea of what your daily routine around the office would be like
Explore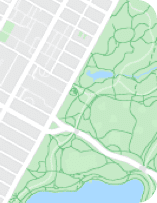 Organizational Structure
At VNS Health, we drive and support a culture of innovation by providing team members with the tools and resources to explore innovative ideas on their own. In addition to being a healthcare services organization, we are on the… [more]
Learn More