Clinical Care Manager
Manhattan, New York
Care Management
Job ID R009548
Overview
Provides telephonic clinical care management services using evidence-based practices to ensure effective utilization of benefits, services, and care is provided to the patients allowing them to remain safely in their home/community.
Responsibilities
• Coordinates and/or oversees the coordination of benefits and services for all members on his/her caseload. • Completes care management and disease specific assessments. • Makes timely telephonic care management calls based on risk level. • Resolves and coordinates complex issues and member complaints impacting the delivery of services. • Provides health education to member/caregiver. • Assess SDoH and provide care coordination to reduce/remove barriers of care to include ability to allow for changing levels of care based on assessments, trigger events and program data/reports. • Identifies member safety issues and intervenes as necessary or refers to appropriate resources, such as community linkages, dietary, therapy (PT/OT/ST), HHA services, behavioral health, and DME. • Coordinates the delivery of high quality, cost-effective care based on a customized population model of care supported by evidence based clinical practice guidelines. • Advocates for the member/caregiver to obtain the health care and other services needed to optimize their quality of life. • Utilizes the Care Management process to set priorities, plan, organize and implement interventions that are goal directed towards self-care outcomes and the transition to independent status. • Promotes adherence to the physician treatment plan by providing education, coaching and support. • Educates, coordinates, and provides resources to reduce inappropriate utilization of emergency room (ER) and hospital service. • Increases utilization of primary care, specialty care, preventive health and guideline-based treatments including proper pharmacotherapy within network, as appropriate. • Participates in interdisciplinary team (IDT) meetings and provide input on customer service-related activities. • Protects the confidentiality of member information and adheres to company policies regarding confidentiality. • Ensures compliance with payors' policies and procedures as well as all Federal and State regulations. • Interprets and implements VNS Health policies, state and federal regulations. • Participates in special projects and performs other duties as assigned.
QualificationsLicenses and Certifications:
License and current registration to practice as a Registered Professional Nurse in NYS required Population Care Coordination certification preferred Care Management, Case Management, OASIS or other applicable certification preferred
Education:
Associate's Degree in nursing required Bachelor's Degree in nursing preferred
Work Experience:
Minimum two years of experience as a registered nurse required Care management and/or managed care experience preferred Proficiency in Microsoft Office applications required Demonstrated analytical skills required
Compensation:
$93,400.00 - $116,800.00 Annual
About Us
VNS Health is one of the nation's largest nonprofit home and community-based health care organizations. Innovating in health care for more than 125 years, our commitment to health and well-being is what drives us—we help people live, age and heal where they feel most comfortable, in their own homes, connected to their family and community. On any given day, more than 10,000 VNS Health team members deliver compassionate care, unparalleled expertise and 24/7 solutions and resources to the more than 43,000 "neighbors" who look to us for care. Powered and informed by data analytics that are unmatched in the home and community-health industry, VNS Health offers a full range of health care services, solutions and health plans designed to simplify the health care experience and meet the diverse and complex needs of the communities and people we serve in New York and beyond.
Explore this Location
Get an idea of what your daily routine around the office would be like
Explore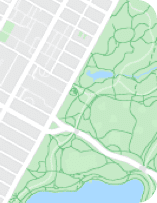 Organizational Structure
At VNS Health, we drive and support a culture of innovation by providing team members with the tools and resources to explore innovative ideas on their own. In addition to being a healthcare services organization, we are on the… [more]
Learn More