Clinical Assessment Manager
Manhattan, New York
Nurse
Job ID R009534
Overview
VNS Health is now hiring Clinical Assessment, RNs! Openings are in Manhattan, Westchester County, the Bronx, Queens, Nassau County, Brooklyn, Orange County, and Onondaga County.
Responsibilities
Conducts comprehensive review of all components related to requests for services which includes a clinical record review and interviews with members, clinical staff, medical providers, paraprofessional staff, caregivers and other relevant sources as necessary.

Utilizes VNS Health and state approved assessment questionnaire, guidelines and documentation as well as interviews with members, family, and care providers in decision-making.

Performs in-home assessment for members who have identified significant changes in condition since last in-home assessment; provides comprehensive review and determination of member's needs, including completion of UAS assessment questionnaire, tasking tool, and a projected service plan. Visits include all areas serviced by VNS Health Plans including upstate and downstate counties.

Performs in-home assessment on members to determine the appropriate service plan, including completion of UAS assessment questionnaire, tasking tool, and a projected service plan. Visits include all areas serviced by VNS Health Plans.

Examines standards and criteria to ensure medical necessity and appropriateness of service, admissions, and lengths of stay. Performs prior authorization and concurrent reviews to ensure service and covered benefit is medically necessary and being conducted in the right setting.

Uses effective standards of review, service determination, resource management, education and related interventions to promote improved quality of care and/or life, ensure cost effective medical outcomes, prevent hospitalizations when possible, prevent complications in members under our care when possible, provide continuity of care, and ensure appropriate levels of care are received.

Ensures compliance with state and federal regulatory standards and VNS Health Plans policies and procedures.

Identifies opportunities for alternative care options and contributes to the development of a safe member centered service plan.

Issues request determinations, including Notice of Action letters, and other forms of communication to members and providers.

Maintains current knowledge of organizational or state-wide trends that affect member eligibility and the need for issuance of Notices of Action.

Ensures all records/logs related to decision requests, Notices of Action, and other communications required by state or federal regulations are documented and saved in the member's record.

Evaluates and analyzes utilization trends/issues and identifies opportunities for better coordination of member services.

Coordinates with other departments, e.g. Care Management, Legal Affairs, Grievance and Appeals, Compliance, Membership Eligibility Unit, Quality as needed.

Participates in approval for out-of-network services when member receives services outside of VNS Health Plans network services.

Keeps current with all health plan changes and updates through on-going training, coaching and educational materials.

Participates in special projects and performs other duties as assigned.
Qualifications
Licensure:
Current license to practice as a Registered Professional Nurse in New York State required.  

Certified Case Manager preferred.



Education:
Bachelor's degree or Master's degree in nursing preferred.
Experience:
Minimum two years of utilization review or care management experience at a Managed Care Organization or Health Plan required.  
Excellent organizational and time management skills, interpersonal skills, verbal and written communication skills required.
Demonstrated strong relationship management skills, including a high degree of psychological sophistication and non-aggressive assertiveness required.  
Demonstrated successful conflict management skills and negotiation of "win-win" solutions required.  
Working knowledge of Microsoft Excel, Power-Point, and Word required. Knowledge of Medicaid and/or Medicare regulations required.  Knowledge of Milliman criteria (MCG) preferred.
Compensation:
$85,000.00 - $106,300.00 Annual
About Us
VNS Health is one of the nation's largest nonprofit home and community-based health care organizations. Innovating in health care for more than 125 years, our commitment to health and well-being is what drives us—we help people live, age and heal where they feel most comfortable, in their own homes, connected to their family and community. On any given day, more than 10,000 VNS Health team members deliver compassionate care, unparalleled expertise and 24/7 solutions and resources to the more than 43,000 "neighbors" who look to us for care. Powered and informed by data analytics that are unmatched in the home and community-health industry, VNS Health offers a full range of health care services, solutions and health plans designed to simplify the health care experience and meet the diverse and complex needs of the communities and people we serve in New York and beyond.
Explore this Location
Get an idea of what your daily routine around the office would be like
Explore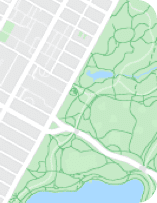 Organizational Structure
At VNS Health, we drive and support a culture of innovation by providing team members with the tools and resources to explore innovative ideas on their own. In addition to being a healthcare services organization, we are on the… [more]
Learn More