Advanced Clinical Practice Team Supervisor - Fulltime - Bronx/Manhattan region
Manhattan, New York
Nurse
Job ID R009154
Overview
Provides clinical leadership to promote increased compliance with a range of quality and cost measures and standards of care. Manages service delivery of inter-professional and para-professional team members working on an individual case or population of cases. Acts as a key resource in providing clinical and operational guidance and support to assigned teams and other staff to achieve and enhance team outcomes. Provides advanced nursing clinical care for patients in accordance with current State and Federal rules and regulations for nurse practitioner scope of practice and national standards of care. Works under general supervision.
Responsibilities
Manages and provides full scope of advanced nursing practice for targeted patient populations. Evaluates patient responses to therapy / interventions. Ensures revision of the inter-professional plan of care as necessary to achieve quality outcomes.
Identifies need for new/revised clinical protocols. Collaborates with physicians and others within the practice to develop protocols and provides training as appropriate.
Manages and provides comprehensive advanced nursing care including physical examination, comprehensive history, screening for physical and/or psychological conditions, emergent interventions, pharmacological and non-pharmacological interventions, ordering treatments and DME, preventative health maintenance activities, care management, referrals, discharge planning, counseling and patient education. Establishes a treatment plan based on clinical findings and. Determines when further evaluation by collaborating physician, specialist or emergency care is warranted.
Collaborates with patients, families, primary care physician and other team members to provide assessment and care planning. Assesses, plans, and provides intensive and continuous care management across client settings.
Manages and provides clinical services in compliance with standards of Patient Centered Medical Home, meaningful use of medical record data, HEDIS and QARR quality of care measurements.
Manages inter-professional team efforts regarding the medical, nursing, therapy and ancillary care provided to patients to ensure quality outcomes are achieved.
Participates in on call coverage schedule to ensure 24/7 access to practice clinicians.
Assesses, educates, and improves client and caregiver knowledge of chronic disease, self-care management, and identification of changes in health status, including appropriate responses and actions through individualized education and inter-professional interventions.
Observes and analyzes team performance patterns related to population under care and assists in developing interventions to improve team performance. Provides remedial support and guidance to interdisciplinary team members to address implementation/evaluation of plans that maintain/increase customer experience with care, cost-efficiency, and quality care compliance with regulatory standards.
Identifies staffing needs to provide care to assigned population and recommends changes as indicated.
Communicates with internal and external care partners regarding needs of patient or population to ensure interventions occur in a timely and appropriate manner. Intervenes as needed when the care plan is not executed, remediates situation to prevent reoccurrence.
Performs procedures as outlined in collaborative practice agreement and as privileged by the Credentialing Committee.
Manages quality of medical record documentation and submits billing information in accordance with Professional Corporation policy.
Provides care in one or more care settings: travels to patients' homes and/or other facilities with varying environments (e.g., elevated buildings, walk-ups, care facilities, single/multiple family homes, presence of pets, etc.) using approved transportation options.
Performs peer and team member review of work performance including quality of care, clinical documentation, coding and billing practices, communication skills and population surveillance.
Participates in the VNS Health Medical Care at Home Quality and Professional Advisory Committee and any associated workgroups related to development of evidence based clinical models of care, peer education and training, quality improvement, medical record configuration and reporting, maximizing use of clinical decision support system.
Participates as assigned in efforts to write grant applications, presentations to internal and external groups.
Manages and acts as a preceptor for students of all disciplines, providing excellent role modeling of community based primary care practice.
Assumes responsibility for continued professional growth, maintains professional certification and licensure.
Functions as a leader and supporter of shared governance and participates in Magnet councils as a subject matter expert.
Performs all duties in a supervisory role. Ensures effective staff training, interviews candidates for employment, evaluates staff performance, provides ongoing feedback and collaborates with program senior management regarding hiring, promotions, salary actions and terminations, as appropriate.
Participates in special projects and performs other duties as assigned.
Qualifications
Licenses and Certifications:
License and current registration to practice as a Registered Professional Nurse in New York State required.
Certificate (license) and current registration to practice as a Nurse Practitioner in the State of New York, with a specialty in adult health, family health or gerontology required.
Valid driver's license, as determined by operational/regional needs may be required.
Maintains credentialed status with VNS Health Medical Care at Home and associated managed care plans required.
Maintains NPI, Medicaid and Medicare provider numbers.
Maintains a collaborative practice agreement with a physician in compliance with New York State regulations.
Must be certified by ANCC or another accrediting Nurse Practitioner body – in order to bill Medicare and meet credentialing requirements.

Education:
Master's Degree of Science in Nursing, or other graduate degree from a nurse practitioner educational program registered by the New York State Education Department as qualifying for NP certification (licensure) required.
Current ANCC or AANP certification as an adult, family or geriatric nurse practitioner required.

Work Experience:
Minimum of two years of experience as a nurse practitioner utilizing full scope of practice preferred.
Clinical home care experience or two years managerial experience preferred.
Demonstrated knowledge of Hedis and QARR quality measures, ICD-9 and CPT coding for reimbursement of services required.
Bilingual skills, as determined by operational needs maybe required.

Compensation:
$109,900.00 - $146,500.00 Annual
About Us
VNS Health is one of the nation's largest nonprofit home and community-based health care organizations. Innovating in health care for more than 125 years, our commitment to health and well-being is what drives us—we help people live, age and heal where they feel most comfortable, in their own homes, connected to their family and community. On any given day, more than 10,000 VNS Health team members deliver compassionate care, unparalleled expertise and 24/7 solutions and resources to the more than 43,000 "neighbors" who look to us for care. Powered and informed by data analytics that are unmatched in the home and community-health industry, VNS Health offers a full range of health care services, solutions and health plans designed to simplify the health care experience and meet the diverse and complex needs of the communities and people we serve in New York and beyond.
Explore this Location
Get an idea of what your daily routine around the office would be like
Explore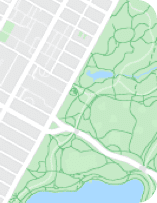 Organizational Structure
At VNS Health, we drive and support a culture of innovation by providing team members with the tools and resources to explore innovative ideas on their own. In addition to being a healthcare services organization, we are on the… [more]
Learn More