Licensed Practical Nurse, Home Care - Brooklyn, NY
Job ID R009580
Overview
Provides high quality nursing care and personal care to patients under the direction of the registered professional nurse consistent with VNS Health philosophy, policy, goals and objectives, and Standards of Nursing Practice. Provides nursing care to patients in any of the service areas. Works under moderate supervision.
Responsibilities
• Utilizes skills of observation, interviewing and physical/psychosocial assessment to gather relevant data in identifying changes in condition, and assesses patient living conditions and family situations, alerting the registered professional nurse or coach, as appropriate.
• Travels to patients' homes and/or other facilities with varying environments (e.g., elevated buildings, walk-ups, care facilities, single/multiple family homes, presence of pets, etc.) using approved transportation options to deliver direct care to the patient.
• Delivers nursing care to patients in any of VNS Health's services/settings.
• Provides nursing care in accordance with VNS Health policies, practices, procedures and Standards of Nursing Practice, which may require standing, stooping, sitting, crouching, bending and stretching to deliver patient care.
• Transports and utilizes required medical equipment and supplies using VNS Health designated/supplied carrying case weighing approximately 25 – 30 lbs. to and from patient homes/care facilities, VNS Health offices and other locations.
• Participates in the development of treatment plans and interventions with the registered professional nurse.
• Assists the registered professional nurse in carrying out the care plan and performing specialized duties when necessary.
• Provides health instructions to patients and family caregivers in accordance with the registered professional nurse's plan of care.
• Performs technical procedures safely, efficiently, legally and within the scope of practice.
• Documents assessment findings; treatment and interventions provided with patient/family responses in accordance with VNS Home Care policies.
• Assumes responsibility for personal professional growth.
• Understands and interprets agency reimbursement policy.
• Collaborates with teammates in setting of team goals, establishment of performance measures, and evaluation of team performance.
• Participates in activities that support achievement of team goals and responsibilities.
• Participates in coordination of day to day service delivery operations of team (e.g. coordination of patient coverage during planned and unplanned absences of teammates.
• Demonstrates awareness and appreciation of roles and contributions of individual team members.
• Participates in peer review with other team members and coach support.
• Participates in the orientation of new team members.
• Serves as team representative for special events and projects, as requested.
• Participates in team meetings and other team activities.
• Shares accountability with team members for achieving team performance goals.
• Performs other duties, as needed, including personal care services.
• Assists patients with activities of daily living, which may require positioning, moving, transferring and lifting patients of varying weights and physical conditions, with and without assistance and as appropriate, from family members and/or paraprofessionals.
• Participates in special projects and performs other duties as assigned.
Qualifications
Licenses and Certifications:
License and current registration to practice as an LPN in New York State required
Valid driver's license may be required as determined by operational/regional needs.

Education:
High School Diploma or completion of LPN Program required

Work Experience:
Minimum of one year work experience as an LPN preferred
Bilingual skills may be required as determined by operational needs.

Compensation:
$35.52 - $37.22 Hourly
About Us
VNS Health is one of the nation's largest nonprofit home and community-based health care organizations. Innovating in health care for more than 125 years, our commitment to health and well-being is what drives us—we help people live, age and heal where they feel most comfortable, in their own homes, connected to their family and community. On any given day, more than 10,000 VNS Health team members deliver compassionate care, unparalleled expertise and 24/7 solutions and resources to the more than 43,000 "neighbors" who look to us for care. Powered and informed by data analytics that are unmatched in the home and community-health industry, VNS Health offers a full range of health care services, solutions and health plans designed to simplify the health care experience and meet the diverse and complex needs of the communities and people we serve in New York and beyond.
Explore this Location
Get an idea of what your daily routine around the office would be like
Explore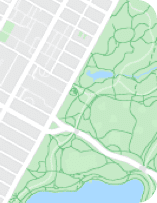 Organizational Structure
At VNS Health, we drive and support a culture of innovation by providing team members with the tools and resources to explore innovative ideas on their own. In addition to being a healthcare services organization, we are on the… [more]
Learn More